Up to 60 new Jersey businesses set up in the last 18 months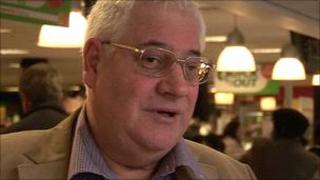 There has been a sharp rise in the number of new businesses setting up, says the group which promotes Jersey products.
In the past 18 months membership for Genuine Jersey has more than doubled from 70 to 150.
The head of Genuine Jersey, Jim Hopley, said 75% of those - about 60 - were new Jersey businesses.
He said many people joining were trying to fight the economic downturn by turning their hobby into a living.
Genuine Jersey was set up in 2001 as a non-profit association to raise awareness of locally-produced goods such as food, drink, arts and crafts.
But Mr Hopley denied the recent surge in popularity was due to a relaxed approach to membership.
'Meet the criteria'
He said: "The organisation has grown and its scope has grown, but the standards are as high as ever.
"It is not an easy bar to jump - you do need to actually meet the criteria, otherwise you will not be permitted to use the brand or join the organisation."
One of the new members, Tony Gibson, lost his mail industry job at the start of the year.
He has now started his own woodwork business.
He said: "It was terrible trying to find work, I got quite depressed about it.
"But then I thought I have got all the kit ready to go and I am really passionate about woodwork, so I thought, why not give it a go?"