Bats to be monitored using satellites in Jersey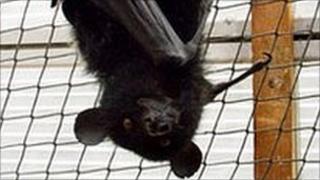 Bats in Jersey are to be monitored using satellites and ultrasonic detectors from cars.
The bats' sounds will be recorded from a car using GPS travelling at 15mph along routes of about 25 miles.
Jersey's Environment Department said the findings would be shared with other places around the world which are part of the iBats project.
A spokesman from the department said bats were an important biodiversity indicator species.
He said watching bat numbers helped with monitoring the health of ecosystems in Jersey and the impact of global change.
'Amazing creatures'
David Tipping, natural environment officer, said: "Monitoring routes are repeated twice a year and over time, build a comprehensive picture of the island's bat population, the habitat bats use and the abundance and diversity of local species.
"Monitoring the local population allows us to track changes and increase our knowledge of their local status and distribution but can also contribute important information on global biodiversity.
"They are amazing creatures being the only mammals that have perfected true flight and can be found everywhere in the world apart from the polar regions and a few remote islands."
The iBats project is a partnership between the Zoological Society of London and the UK Bat Conservation Trust.
It records the sounds bats use to navigate and find food and monitors how many of the species there are around the world.