Unemployment in Jersey rose in July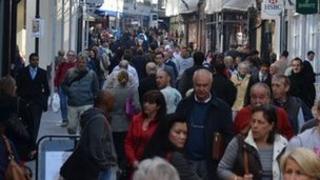 The number of people in Jersey out of work rose slightly in July.
There were 1,740 people registered with Jersey Social Security Department last month, 20 higher than in June.
But the Statistics department said once seasonal variations were taken into account, the trend showed the number of people out of work fell by 10.
That took away factors such as the academic year and holidays which might affect how many jobs were available and how many people were looking for work.
A sixth of all those unemployed had been out of work for more than a year.
There were 330 teenagers aged 16 to 19 out of work, which was 50 more than in June.
There is no legal requirement to register as unemployed in Jersey so the real figures are likely to be higher.