Jersey Battle of Flowers veteran Florence Bechelet has died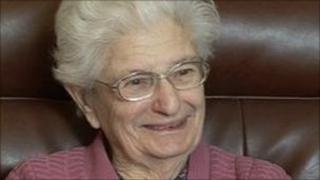 A veteran of the Jersey Battle of Flowers and owner of the Battle of Flowers museum has died aged 94.
Florence Bechelet saw her first Battle of Flowers when she was 10 and then first exhibited in the annual parade in 1934 when she 16.
She died in her sleep in the early hours of the morning on Monday.
Jersey Tourism officials say it is likely the Battle of Flowers museum will now close.
Tony Perkins, from the Battle of Flowers committee, said: "You have a Miss Battle and Mr Battle but Flo was Battle. She has been involved so long and dedicated her life to Battle."