New law to 'stop vulture funds' using Jersey courts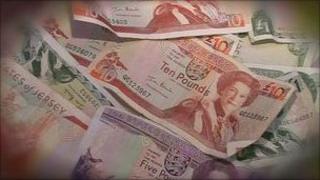 A draft law to stop so called vulture funds from using Jersey courts to sue poor nations was lodged earlier.
It will limit practices that could undermine debt relief efforts.
Jersey's Chief Minister Senator Ian Gorst said it would send a clear message that Jersey is a "well-regulated, co-operative and transparent jurisdiction."
Vulture fundholders buy debts of poor nations cheaply and then sue for up to 100 times what they paid for them.
They pursue any companies which do business with their target country in courts around the world and try to force them to pay money to the fund instead of the country.
Senator Gorst said the UK is the only country in the world to have enacted a law to limit vulture funds practices.
He said the law would show Jersey was "demonstrating its commitment to play its part in the global effort, expressed in the UN Millennium Declaration, to support debt relief efforts intended to assist the world's most heavily indebted poor countries."