Tuula Hoeoek murder appeal leads to new information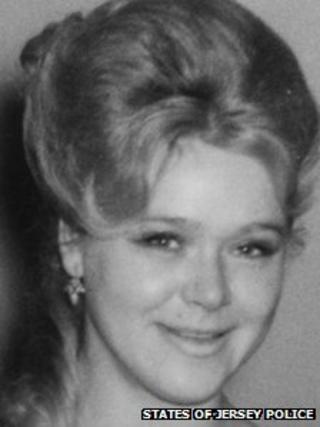 New information has come to light about a murder in 1966 after Jersey Police launched a fresh media appeal, the force has said.
Police launched an appeal on 18 January as part of their reinvestigation into the death of Tuula Hoeoek, 20, from Finland.
The cold case team has been contacted by 20 people, including some who had not previously come forward.
Det Insp Lee Turner said there was some "new and interesting information".
He said he hoped more people would get in touch.
Miss Hoeoek's body was found on New Year's Day 1966 at the entrance to a muddy field at Rue Laurens, St Clement.
There was a high profile media campaign and and extensive police inquiries at the time, but the murder has never been solved.
Det Insp Turner said: "I am very hopeful that over the days and weeks that follow further calls will be received and I am extremely grateful to those that have called so far.
"[I] would continue to urge anyone who thinks they might have information, however seemingly small or insignificant this might appear to them, to please call us."
He added: "I am also very keen to hear from anyone who knew Tuula, or knew of her or had any form of association with her.
"Obtaining a full picture of her life and activities in Jersey is important to the investigation, and there are still questions which I need answers to."
Anyone with information is asked to contact the cold case team directly by emailing coldcase@jersey.pnn.police.uk