Two Jersey parishes enter Britain in Bloom awards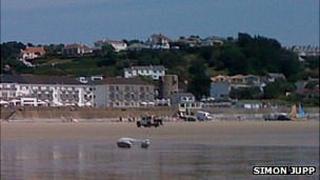 Jersey will be represented in two categories in this year's Britain in Bloom awards.
St Brelade is competing in the coastal section and St Helier in the large town category, with both due to be judged in July and August.
Both were put forward after winning their sections of the island's 2012 parish in bloom competition.
Last year St Helier won a silver gilt award in the large town category and the sustainable landscape award.
Jeff Hathaway, who is coordinating St Brelade's entry, said he was pleasantly surprised as it was the first year the current team of volunteers had been involved.
He said: "It's a parish of some quite considerable contrasts in terms of environment, both natural and urban environment."
The south west parish includes one of the island's most popular beaches - St Brelade's Bay - and is the third most populated parish with 10,568 people, or 11% of the population.
Britain in Bloom is an annual award ceremony run by the Royal Horticultural Society aimed at encouraging local communities to get involved in horticulture and take environmental responsibility for their local area.