Channel Islands should work on green issues together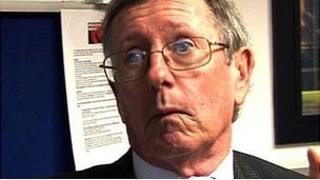 A Jersey politician says the Channel Islands should work together on a green energy project.
Deputy Geoff Southern has proposed a £30m States-funded project to make Jersey homes more energy efficient.
It would mean turning to solar, wind and wave power as alternatives to nuclear power.
Roger Domaille, of Guernsey's Energy Policy Group, said they already worked together through the Channel Islands Marine Energy Group (CIMREG).
Renewable energy
He said: "This group has met regularly and is a useful platform for sharing and exchanging knowledge and practices.
"Through CIMREG we are looking to undertake joint projects that will ultimately aid renewable energy development within all the Channel Islands."
Deputy Southern said working with Guernsey more widely would be in the Channel Islands' interests.
Currently both Guernsey and Jersey rely heavily on nuclear energy supplied by France.
Deputy Southern wants to see renewable energy generated on the islands, where possible.
He said it could be funded from States borrowing, bonds, or the interest generated from the States' reserves.
He said the initiative would stimulate the economy and that Guernsey and Jersey could easily co-operate.
The plans will be debated by the States of Jersey and the deputy hoped it would be approved by September.