Jersey has 'spectacular' drop in youth court cases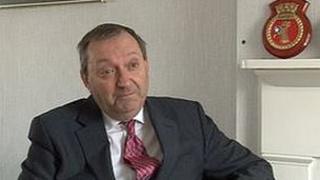 A fall in the number of cases heard at Jersey's youth court in the last four years is "spectacular", according to the Home Affairs Minister.
In 2012 there were 71 cases heard in the Youth Court, which was down from 179 in 2011 and 344 in 2009.
Senator Ian Le Marquand said he was surprised by the rate at which the numbers had fallen.
Deputy Rod Bryans, assistant education, sport and culture minister, said strong youth services had played a part.
He said youth services and other organisations, including Prince's Trust, the Duke of Edinburgh's Scheme and La Motte Street, had contributed to the reduction in youth crime.
'Preventative measures'
Other factors, he said, included the recession because it "weakens spending and dependence on drink and drugs".
He also praised parents, schools and the police and added: "All of these factors represent preventative measures that have had a profound effect."
Senator Le Marquand said: "I was surprised by the 2011 figure, and am very pleasantly surprised by the 2012 figure.
"It could be unlikely that that figure will be maintained, but any figure, in my view, below 150 represents remarkable progress, and I'd like to thank everyone involved in helping to achieve this."
Senator Le Marquand, a former magistrate, said the current generation of young people appeared to be better behaved.
Each of Jersey's 12 parishes has its own honorary police force.
St Helier Honorary Police Chef de Police Danny Scaife said, since 2005, youth crime was down by about 52% in the island's capital.
He said: "A lot of the youngsters coming to the parish hall now are not re-offending, they have done something wrong, are dealt with at parish hall and are not re-offending."