Jersey minister plans sanctions against people leaving jobs early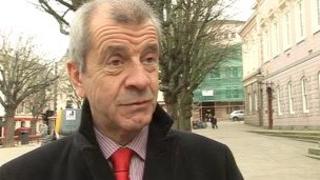 People who leave jobs without good reason could be made to wait before claiming benefits under a new plan from Jersey's social security minister.
Senator Francis Le Gresley says he recognises there are those who will have genuine reasons to leave work and they will get help.
He did not say how long people would be expected to wait before reclaiming benefits.
At the end of December 1,840 people were registered unemployed in Jersey.
Senator Le Gresley said: "If people feel they are not interested in working and would just prefer to be on benefits then we will not allow that to happen."
The minister said that they would be working to tackle unemployment in three ways - tighter income support sanctions, back-to-work schemes and tighter controls on housing and work law.
"We will have to really start to tighten up if we are to get the number of people unemployed down," he said.
Lowering unemployment through States initiatives has been earmarked as the priority of Jersey's chief minister.
Senator Ian Gorst said: "It is important if we want people to fulfil their potential that everyone feels a valued member of society."
The Unite union was unavailable for comment.