Jersey recycling centre a step closer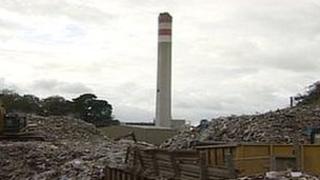 Jersey's new recycling centre is a step closer after money to fund a study was released by the transport minister.
Deputy Kevin Lewis allocated £200,000 to fund analysis of the best location for a new building that will replace the one at Bellozanne.
John Rogers, the chief officer of Transport and Technical Services, said a new centre was long overdue.
He said Bellozanne did not offer the services and facilities that should be available at a modern recycling centre.
The funding will cover the cost of assessing the environmental impact of the centre and its design.
Mr Rogers said the department had a few sites in mind but it was too early to say where these were.
Work has already started on the demolition of a former energy from waste incinerator also located at Bellozanne.
The £1.5m process is expected to take until the end of 2013 and involves 99% of the material on site being recycled.