Jersey minister to review judicial responsibility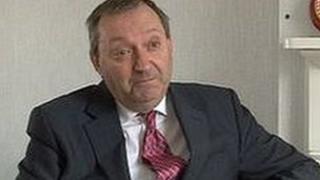 Jersey's chief minister will examine whether the island needs a new government department to oversee how the justice system is run.
Politicians have voted in favour of a review into where political responsibility for the judicial system should lie.
Home Affairs Minister Senator Ian Le Marquand said there was currently no clear line of political responsibility.
He said it should not be his responsibility.
Senator Le Marquand, whose role includes responsibility for the police, said the judicial system and prosecution service should be part of the chief minister's department.
He said: "I think we are going to end up with a better definition of the relationship between the chief minister's department and other organisations. I think it is a great opportunity."
The Council of Ministers said it understood and recognised the perceived gap in the responsibility of ministers and departments.
In a statement, the council said: "The chief minister would wish to consider a number of means by which ministerial oversight of the justice system might be addressed.
"The council are not at this stage supporting the establishment of a new office of minister for justice and associated department.
"The council also supports the need to continue to uphold the necessary impartiality and independence of the judiciary and prosecuting authorities."
The chief minister will respond by the end of July.