Jersey Hospice plans further improvements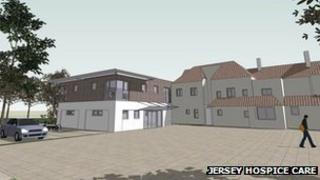 Further developments are planned at Jersey Hospice to deal with an expected increase in the number of people needing palliative care.
The island's Crude Death Rate has been predicted to rise from 720 per annum to 940 by 2030, with a quarter of these expected to die of cancer.
A hospice spokesman said the rise was due to the island's aging population.
Work on a purpose-built day hospice, therapy suites and staff facilities is due to begin later this month.
A hospice spokesman said the £15m redevelopment project, which started in 2010, had been split into several phases to minimise disruption to patients.
The latest phase is due to be completed by April 2014.
Jersey Hospice Care provides palliative nursing care to islanders with cancer and motor neurone disease, with the majority of its patients - usually about 80 - being cared for at home.
The charity also runs a community bereavement service for adults and children.
All its services are free of charge with the daily running costs coming from donations from the general public.
Steve Harvey, chief executive, said: "Jersey Hospice Care is able to provide its services thanks to the amazing support the charity receives from so many people in Jersey.
"This is an exciting project that will further enhance the facilities we provide for islanders."