Jersey traffic injury costs to be reclaimed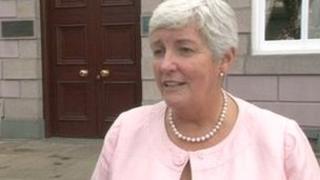 Some of the costs of treating people injured in road accidents in Jersey can now be recovered from insurance companies, the States have confirmed.
The change will be similar to the system used by UK hospitals and trusts to reclaim costs for traffic accident treatment.
A Health Department spokesman said it expected to pay about £2,400 a year to recoup between £100,000 and £250,000.
He said this would depend on the number and severity of insurance claims made.
The department is allowed to claim £755 per day for in-patients, £615 per day for out-patients and £185 per person, per ambulance journey. There is also a cap of £45,000 per claim.
These costs could only be recovered if the injured have made a successful claim through their motor insurers.
The spokesman said individual patients, including those who do not need insurance to use the road - such as pedestrians and cyclists, were not liable for the costs.
Deputy Anne Pryke, Minister for Health and Social Services, said: "The motor-insurance premiums paid by islanders are already calculated to cover the cost of hospital treatment in the event of a road traffic accident.
"The States have allowed us to recover - on behalf of our taxpayers - monies that are already accounted for in our insurance premiums."
She said: "Motor insurance companies are aware of these changes but none have raised any objections or claimed that premiums will rise.
"They recognise that we are simply putting in place the systems that allow us to recoup the monies, which are already built into our insurance premiums, in the exactly the same way as the NHS currently does."