Car park 'could be redeveloped' as part of police HQ plan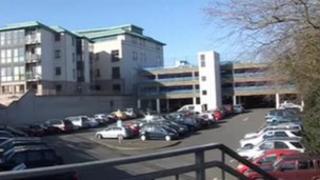 A Jersey multi-storey car park could be extended if plans to build a new police headquarters are approved.
A review of the plans said it should become part of a larger redevelopment of the Green Street car park site.
The States is due to debate it next week, but some politicians claim too many parking spaces will be lost in St Helier if the current plans go ahead.
If the States approve the £21m project it could be built in part of the car park with a loss of 91 spaces.
But the report by the Environment Scrutiny Panel said, taking into account new staff parking, the number of spaces lost would be between 177 and 191.
It said it would bring St Helier below the recommended level of spaces needed for commuters and shoppers.
'Happy to reconsider'
Deputy Eddie Noel, the Assistant Treasury Minister, said it was found to be technically feasible to extend the car park but the additional cost would be difficult to justify.
He said: "Should States Members believe this would be a useful addition to the scheme to relieve localised pressure on Green Street car park, I would be more than happy to reconsider including this within the overall police project.
"Key issues of the additional cost and the impact on the construction programme would need to form an important part of this consideration."
But Deputy Noel said the impact of further delay was unthinkable in meeting the needs of the police.
He said funding was already approved and it would provide major stimulus for the local construction industry.