Jersey Red Cross emergency team has 'great response'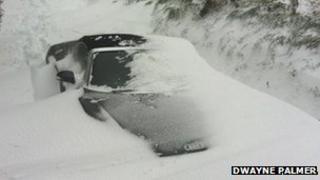 A charity says it has had a "great response" to its call for volunteers to form an emergency response team to help those affected by disasters in Jersey.
The British Red Cross emergency response team will help those affected by disasters ranging from a house fire to a major incident.
The charity has had more than 20 volunteers come forward and hopes to launch before the end of the year.
Nick Chandler from the British Red Cross said they were now training.
Jersey first
He said: "Before we can be deployed we need to be trained in eight core competencies which will take two to three months."
It will be the first time the response team will be established in Jersey.
Mr Chandler said: "People in Jersey are very well aware of the help the Red Cross provides during major emergencies overseas.
"It seems fitting that we are now establishing a team to respond to 21st Century emergencies on our very own doorstep."
The charity hopes to raise £50,000 to buy a specialist vehicle to assist the project.
It will include a shower, cooker, hot water boiler and supplies to provide immediate temporary shelter.
Mr Chandler said the recent heavy snow, that led to many stuck in their homes did make them think twice about the type of vehicle.
He said: "We looked at the snow and thought, where would we be in this, we would be stuck in a snowdrift.
"But in the end you have to look at how often this happens and we decided that it was not worth changing the type of vehicle for something that happens every 30 years."
He said they were still looking for volunteers, especially ones with language skills.
"We will always be looking for people, what we really want is more from Polish and Portuguese communities. We have had a couple from the Portuguese community already but we really need people with language skills." he added.