Ralph Mauger loses Jersey child sex abuse appeal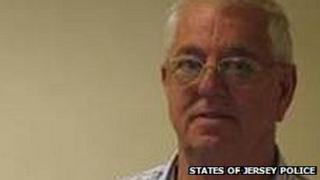 A former Jersey honorary police officer has lost his appeal against his conviction and sentence for child sex abuse.
Ralph Mauger, a former centenier from Grouville, will serve two-and-a-half years in jail after his appeal failed.
During a week-long trial in December, 77-year-old Mauger was convicted of five counts of indecent assaulting girls aged between six and nine.
He will remain on the Jersey sex offenders register for five years.
His trial at Jersey Royal Court heard he abused the girls between 1998 and 2006.
Centeniers are senior members of the honorary police force and are the only officers in Jersey able to charge and bail offenders.
Mauger had been chosen as a Jersey Olympic torchbearer but pulled out after the charges were brought in March 2012.