Jersey States workers pensions set to change from 2015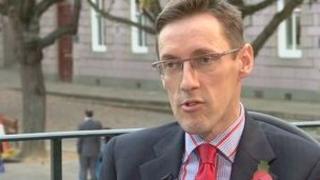 Pensions for thousands of States employees are set to change from 2015.
Jersey's government says the pension scheme needs reviewing as people are living longer and not enough money is being paid into it to keep it viable.
If agreed with the unions, pensions will be worked out on average earnings rather than on salaries at retirement.
Chief Minister Senator Ian Gorst, who also chairs the States Employment Board, said the pension scheme was set up in 1989 and was outdated.
He said the States would work with the Public Employees Pension Scheme Joint Negotiating Group to review the pension scheme.
He said the review would also look into the way benefits are distributed as some workers get a more valuable pension package than their colleagues, despite paying the same contribution rate.
Senator Gorst said: "Around the world, many governments are having to consider the sustainability and affordability of their pensions systems, and the same is true of Jersey.
"The aim of this review it to find a way to revise the existing scheme so it is sustainable, affordable and fair and will not require further major amendments in the near future."