Jersey warning siren causes rethink of procedures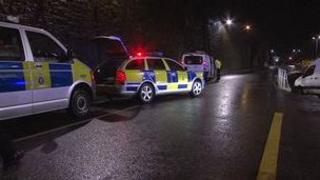 Jersey's emergency services are assessing how to get out information when a warning siren sounds.
On Thursday night thousands of people in Jersey were confused and worried when an emergency siren sounded from La Collette fuel farm.
A software malfunction caused the siren to go off for just under an hour at about 19:20 GMT.
Police blocked roads and diverted traffic and Fort Regent was evacuated before the computer error was found.
The siren then went off again at about 00:30 GMT for about ten minutes.
'Sharing rumours'
Jersey's Fire Service Station Commander Marc Le Cornu said the La Collette site was a massive island infrastructure, with gas, electricity, fuel and an incinerator.
Many islanders took to social media sites on the internet sharing rumours about fires and explosions.
Mr Le Cornu said lessons were being learned about how to get accurate information to the public.
He said: "We are not the ones responsible for that alarm, but we will be pushing for the emergency planning officer to get something out.
"Now people will know what the siren sounds like, it's now a case of making people aware of what it is, how it works and what actions to do or not to do."