Channel Islands Summer Lottery ditched after poor sales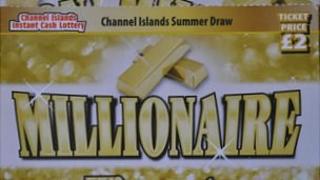 Poor ticket sales have forced the cancellation of the Channel Islands Summer Lottery for 2013.
However, Jersey may hold its own version, Senator Alan Maclean has said.
He said Guernsey not being involved made it "more difficult, but not impossible".
A spokesman for Guernsey's Culture and Leisure Department said if it went ahead they would monitor Jersey's summer draw with interest.
He said the decision to not hold one was due to the "poor response" and added that they may work with Jersey on another draw in the future.
The proceeds of the summer draw were due to be shared between the Association of Jersey Charities and the States of Guernsey.
Mr Maclean said: "We'd hoped for some time to introduce a summer lottery, the idea being to grow the pot overall and provide more for charity.
"We need to look at all the reasons behind the particular failure and see if we can indeed make it a success."
Ticket sales for the 2012 Christmas Lottery, the proceeds of which was shared between the Association of Jersey Charities and the Association of Guernsey Charities, were also down across the islands - by 55,500 (4.1%) in Jersey and 112,200 (12.1%) in the Bailiwick of Guernsey.
Mr Maclean said this drop followed on a number of record breaking years, but meant £18,000 less for charities in Jersey than the year before.
He said negotiations, which started in 2006, to allow the National Lottery to be played in the island and allow local causes to bid for funding were ongoing, but there were issues with duties and access to the pot available to good causes that needed to be solved.