Jersey Innovation Fund 'needs more work' says report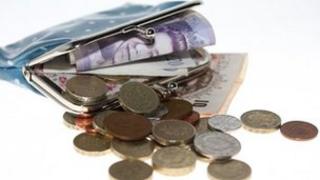 Plans to use public money to support new business ideas in Jersey need more work, according to a report.
A panel of politicians has reviewed proposals for an Innovation Fund designed to create economic growth.
It said while it was a good idea to support new business projects, the plans were inconsistent and unclear.
The report calls for more clarity on where the money will come from and changes to allow more public sector and charity groups to bid for funding.
The aim of the Innovation Fund is to give out loans and grants for new ideas to improve Jersey's prosperity and create jobs.
Most of the money will be handed out as repayable loans, but the Treasury Minister Senator Philip Ozouf has admitted not all projects would be successful so some public money would be lost.
Deputy Steve Luce, Economic Affairs Scrutiny Panel chairman, said: "Whilst we are hugely supportive of this initiative and wish it to move forward, we cannot give it our full support until the inconsistencies within the report, proposition and underpinning detail are resolved.
"Taxpayers' money is hard-earned and it is the duty of government to ensure it is well used.
"This can only be done with the use of strict and consistent rules and guidelines."