Channel Island mobile phone mast emissions 'within safe limits'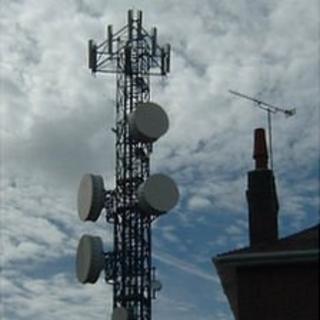 Channel Island residents have been reassured by the head of environmental health that mobile phone mast emissions are within safe limits.
It follows an independent survey of 80 sites in Guernsey, Alderney, Sark, Herm and Jethou and 175 sites in Jersey.
The highest electromagnetic radiation reading it found was a seventh of the internationally agreed safe limit.
Val Cameron, head of environmental health, said it was "particularly good news".
Red-M, the company who carried out the survey, made a number of recommendations to the Channel Islands Competition and Regulatory Authorities (CICRA) which commissioned the survey.
It suggested a continuously updated database of all mast sites should be kept, that annual and random tests should be carried out and telecom companies should be encouraged to share sites.
Andrew Riseley, chief executive of CICRA, said: "Following this audit, CICRA has a database of all mobile masts in the Bailiwicks of Guernsey and Jersey.
"The range of services on offer to consumers in the Channel Islands through their mobile phones is increasing all the time and will only continue to grow.
"Mobile operators are required to ensure that emissions from these masts comply with the international safety limits."