The States of Jersey 'should pay parish rates'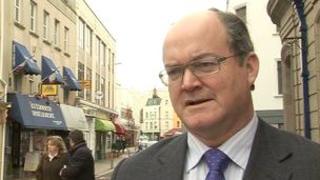 Jersey's government should pay parish rates, according to the St Helier constable.
At the moment government buildings are exempt from the annual charges, but Constable Simon Crowcroft is asking the States for this to change.
He said bringing the States into line with the rest of the parish would improve its strategic decision making.
But Treasury Minister, Senator Philip Ozouf, said it would cost the States £1.6m and it was not in the budget.
He said he wanted to support it, but needed to work out how the government could afford it.
Constable Crowcroft said it was currently unfair on those who have to follow the rules.
He said: "If the States were paying rates they would probably be more efficient in their use of property.
"The former Jersey College for Girls has been standing empty for a dozen years, I don't think it would have done if they were paying a hefty rates bill on that property."
Rates are paid once a year to the parish authority and go towards the parish's general expenses.