Fee rise intended to help smaller Jersey pharmacies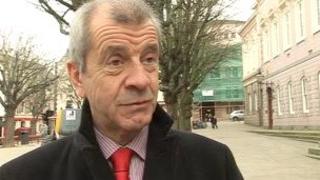 Jersey chemists are to receive a higher fee for each item dispensed, in a move intended to help smaller pharmacies become "more viable".
Social Security Minister Francis Le Gresley said a new rate of £3.40 for the first 50,000 items dispensed would come into effect on 1 May.
Further items in a given year will remain at the current rate of £3.13.
Senator Le Gresley said the increase would cost the Health Insurance Fund an extra £600,000 a year.
However, he reassured islanders this would not lead to higher taxes.
"The Health Insurance Fund is funded by contributions from employees and the self-employed and there's no intention of increasing those contribution fees at the moment, nor have we any immediate plans to reintroduce prescription charges," he said.
Prescriptions in Jersey have been free of charge since February 2008.
The increase in fees is the first since 2010. However, Senator Le Gresley indicated they would, in future, be reviewed annually.
"The pharmacists made a very good case that smaller pharmacies - particularly those out of town perhaps - are experiencing higher costs," he said.
"By splitting the fee, this helps the smaller pharmacies make their businesses more viable."
Trevor Aubin, the superintendant pharmacist at St Clement Pharmacy, said: "Any help such as this is welcome, if it helps to secure public access."