Electricity use up 19% in March in Jersey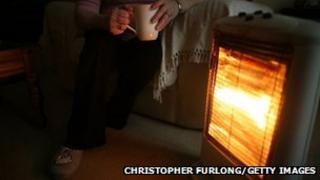 Islanders in Jersey used 19% more electricity last month compared with March last year, according to Jersey Electricity.
A spokesman for the company said energy use had increased during the coldest March since 1962.
He said it was in contrast to March 2012, which was exceptionally warm and had the highest temperature for a March day on record.
He said, on average, electricity use was down by 1-2% since October.
The leader of Age Concern in Jersey said older people on the island were struggling with heating bills after months of cold weather.
Daphne Minihane said she was worried how they were coping.
She said: "People are coming in to us and saying their bills are now coming and £200-£300 up on what they were this time last year, and even someone came in with an oil bill which was over £1,000.
"It is hitting the elderly, it is hitting everyone very hard."
Alison Hine, who lives in States housing, said she was finding it hard to stay warm.
She said: "It has been very expensive with the winter being so cold.
"[Jersey Electricity] has put the heating bills up again so mine has doubled this year.
"Where I was paying something like £20 a week on electric, its now going to £40-£50, plus I have to buy coal as well just to keep the house warm."