Jersey Live headliner confirmed as Fatboy Slim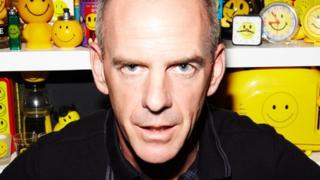 DJ Fatboy Slim is to headline the first day of Jersey's biggest festival as it marks its 10th anniversary.
He will headline the opening night of the two-day Jersey Live festival at the end of August.
Festival Co-organiser Warren Le Sueur said he was ecstatic at booking Fatboy Slim as the Saturday headliner.
The event is subject to gaining permission from the Bailiff's entertainment panel which is something required for all events in Jersey.
Previous headliners at Jersey Live have included Noel Gallagher, Kasabian, Madness, The Prodigy, Groove Armada and Basement Jaxx.
Two-time Brit award winner Fatboy Slim, whose real name is Norman Cook, has had a DJing career spanning nearly 20 years including headline sets at major festivals including Glastonbury and Bestival.
He has been performing on the global dance scene since breakthrough album Better Living Through Chemistry in 1996.
Cook was also a member of hit band The Housemartins in the 1980s.
Mr Le Sueur said: "We've seen plenty of huge electronic acts over the past decade at Jersey Live, so it's perfect to have an iconic legend top the bill at our 10th anniversary celebration.
"Fatboy Slim is a world headliner and he's the perfect artist to make this years festival our most memorable yet and with a huge stage production to accompany the music, we expect him to do just that."
There will be six stages at Jersey Live 2013 including the main stage and a dance arena.
The people behind Jersey Live also organised the Folklore festival in 2012, a mixed media event including poetry, comedy and music.
They said while that would not be happening in 2013 there would be a Folklore stage at Jersey Live for the first time.
Tickets for the festival go on sale on 19 April.