French yacht hits rocks outside Jersey's harbour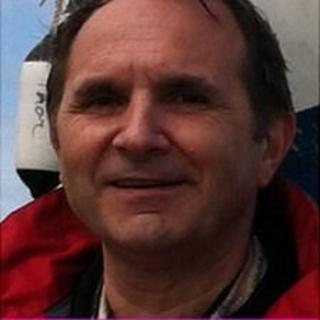 The crew of a French yacht had to be rescued after it ran aground just outside Jersey's St Helier Harbour.
The vessel, with eight adults and two children on board, had been on its way to Guernsey but diverted to the closer island of Jersey due to rising winds.
The yacht hit the Dog's Nest Rocks just off Elizabeth Castle shortly before 03:00 BST.
Both St Helier lifeboats were on scene within 30 minutes and the yacht was towed to safety.
An RNLI spokesman said the crews faced strong south-south-westerly winds and rough seas as the inshore lifeboat pulled the yacht off the rocks before the larger lifeboat took it under tow.
Frederick Desbonnet, who was onboard with his two sons, said "it was a great relief" when the lifeboat arrived.
The crew raised the alarm by calling 999 and speaking with Jersey Police.
Acting Insp Paul Smith said: "The coastguard were already aware and were launching the lifeboat.
"The potential for tragedy was there but averted by a very quick response."
He said there no reported injuries among the crew.