Jersey foreign minister role would not exclude chief minister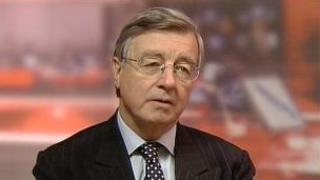 Jersey's chief minister says he will continue to be involved in forming foreign policy even if a new ministry is set up.
Senator Ian Gorst said not having a dedicated minister was confusing when representing Jersey abroad.
A group of politicians are examining whether Jersey needs a minister for external affairs after the government announced it wants to create the post.
Currently, the job is carried out by an assistant chief minister.
Mr Gorst said the move would bring Jersey in to line with the norms of other places.
He said: "What I am proposing is to create the post as a ministerial post with the ability to sit around the council of ministers table.
"That will mean we can comply with international standards and norms in having an external relations minister."
Mr Gorst hopes the change will allow the Minister for External Relations to concentrate on that role full time.
He said it had been the intention of the government to set up an External Affairs Ministry since 2005.
The first steps were taken in 2011 when former Senator Freddie Cohen took on the roll as an assistant minister.
That role is held by Senator Sir Philip Bailhache, who Mr Gorst said would be his nomination to become the external relations minister.
Mr Gorst said setting up the ministry would involve no extra cost.
He said: Representing ourselves internationally is even more important than when the assistant minister post was created and will be even more important in the future."
"It is not going to cost anything at all, we already have the resources allocated in the department and the financial plan."