La Collette false alarm changes emergency plan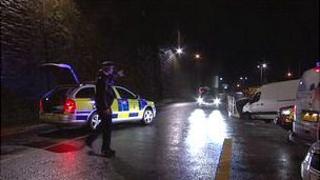 A false alarm at a Jersey industrial area has led to changes in how the area should be evacuated in an emergency.
When alarms at La Collette sounded a number of times on the evening of 21 March, police blocked roads and diverted traffic away from the area.
The area includes the island's main gas, electricity and fuel depots and an incinerator.
Michael Long, emergency planning officer, said the false alarm had provided a chance to test the plans.
An updated leaflet advising businesses on the emergency response has been distributed to businesses on the site.