Shorter addiction treatment offered by Jersey charity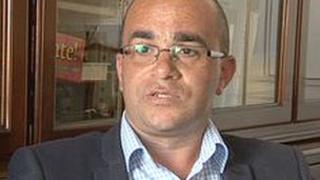 A Jersey charity which helps people with drug or alcohol addictions is offering shorter treatment services.
Jason Wyse, CEO of the Silkworth Lodge charity, said it would allow those with work and family commitments to have more flexible access to the service.
He said Silkworth had also introduced a post-relapse programme.
Mr Wyse said the programme of two-to-four weeks could "give the guidance, help and support to those who are struggling".
He said the new programmes were in addition to the charity's six-to-12-week rehabilitation programme.
'Knock on our door'
He added: "Excessive alcohol consumption has long been regarded to be prevalent in the island to such an extent that it is reported to be twice that of the UK and one of the highest in Europe.
"We hope that by offering greater flexibility that allows our clients to maintain a semblance of the normality of daily life, we can encourage more people to knock on our door."
Nikki Green, who spent three months at Silkworth Lodge, she said: "Without Silkworth, I don't think I would have managed to get sober. It's completely changed my life around."