Free Jersey after-school music lessons to end in autumn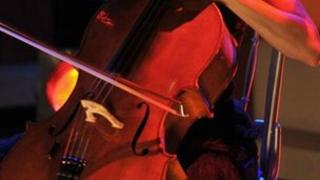 Politicians have agreed to introduce a charge for extra-curricular music lessons in Jersey States schools.
About a thousand children are being taught to play an instrument by the Jersey Music Service.
From September, their parents will have to pay about £55-a-term, unless they are on low incomes.
However, the Social Security Minister says increasing the number of services for families on income support could discourage them from finding work.
Senator Francis Le Gresley warned States members the idea was to provide support rather than give people reasons not to work.
"We have to be very careful that we don't continue to offer extra incentives to income support households because it could have an effect on their desire to be self-sufficient," he said.
The education minister expected the plans to save about £200,000 a year.
Deputy Patrick Ryan said the education department will be able to offer tuition to more students on more instruments after introducing the charges.
He said by introducing low fees it was a chance to expand the service rather than cut its budget.