Jersey 'damaged' by lack of discrimination law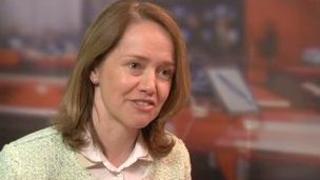 A lack of discrimination legislation has made Jersey the "poor man of Europe", a States member has said.
Deputy Kristina Moore led a review of proposed laws and said the legislation had taken too long to come forward.
Senator Francis Le Gresley, Social Security Minister, said the legislation would be introduced in stages starting in 2014.
He said the first stage would focus on stopping any type of racial discrimination.
Senator Le Gresley said race discrimination legislation had been seen as the easiest aspect to introduce, but laws against sex, age and disability discrimination would follow.
Deputy Moore said: "We are the only francophone nation not to sign up to the UN convention to protect the rights of women and one of the reasons we haven't done that is because we haven't got a discrimination law in place.
"We need these laws so we can sign up to conventions that are seen around the world."
Senator Le Gresley agreed: "We have international conventions that the UK ratified many years ago and so it is time we met our international obligations."
The race discrimination law is due to be debated by the States on 14 May and if passed will need to be ratified by the Privy Council before it comes into force.