Jersey minister observes Cayman Island elections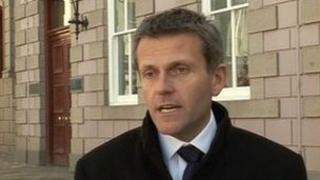 A Jersey minister has been asked by the Commonwealth Parliamentary Association to observe elections in the Cayman Islands.
Treasury Minister Senator Philip Ozouf will travel to the island alongside observers from Scotland, Bermuda and Malta.
He will stay in the islands for a week before the voting on 22 May.
Of the six observers, three are from the British Islands and Mediterranean region and three from the Caribbean.
Constable Len Norman the chairman of the Jersey branch of the Commonwealth Parliamentary Association, said he was particularly pleased Jersey was selected to take part in this important aspect of the association's work.
"There is great diversity within the association, and yet there are still many issues that are common to us all. One such issue is our shared commitment to democracy," he said.
Senator Ozouf said he was expecting a busy week in the Cayman Islands.
"Jersey is strongly committed to its position in the Commonwealth and we are always ready to demonstrate that commitment by lending support to fellow Commonwealth countries."