Jersey teaching unions vote to strike over pay offer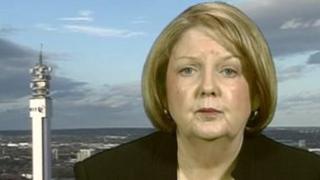 Both of the unions which represent Jersey's teachers have voted to strike over the States pay offer.
The NASUWT and the NUT said the States pay deal was "wholly inadequate" and "deeply unfair".
The turnout for the NASUWT ballot was 46%, and 83% voted for strike action, and 89% for action short of a strike.
Teachers want a 4% increase, however Jersey's Chief Minister Senator Ian Gorst said there was no more money available for an increased pay offer.
An offer for a 1% rise for 2013 and 2014, and an additional 1% lump sum payment, was "final", he said.
Chris Keates, NASUWT General Secretary, said: "Dedicated and committed teachers in Jersey have been left with no option but to vote for industrial action.
"The NASUWT remains committed to resolving this dispute through constructive dialogue and mediation and to avoiding industrial action. The solution lies in the hands of the States Employment Board."
On Tuesday the NUT said its 200 members were prepared to strike or take other industrial action over the below-inflation pay offer.
Senator Gorst said: "A meeting has already been arranged for Friday 24 May between the employer and teachers' unions [with] the Jersey Advisory Conciliation Service."