Jersey electricity says power cut risk from park listing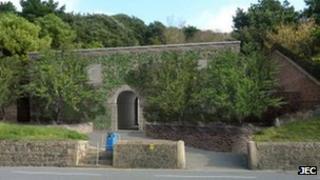 Power supplies in St Helier could be at risk if a park in the capital is given protected status.
The Jersey Electricity Company says the potential listing of Westmount Park could jeopardise a planned electricity sub-station which it says is vital.
The company has been trying to get the right site and permission to build a sub-station for several years.
It says it is essential because supplies in that area of town are reaching critical levels.
Treasury Minister, Senator Philip Ozouf, who acts as political spokesman for the partially government owned electricity company, said the electricity firm thought it had found the right location at Westmount.
However, it emerged this week the parish-owned site is also in a Victorian park that could be of national importance and is being considered for listing by the planning department.
The company says the frequency of faults causing power cuts could increase if they are not able to build a new sub-station.
It says it was prepared to pay more than its value so it could sink a building into the quarry and partly bury it. The project would cost about £10m.
The initial interest from the parish melted away according to Senator Ozouf. He said the constable had changed his mind and that could put projects such as the new hospital at risk.
The constable of St Helier, Simon Crowcroft, was not available for comment.