Jersey sporting groups in favour of change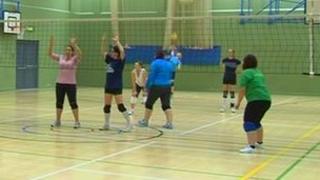 More than three quarters of people who responded to a consultation are in favour of changes to Jersey sport.
It could mean sports governing bodies have more control over their finances in the future.
Out of 532 organizations and individuals, 76% were in favour of changes to the way the government administers them.
However, 69% wanted the States to continue running facilities rather than the private sector.
Deputy Roy Le Herissier, the politician responsible for sport, said he would now draft a discussion paper to work out the way forward.
He said: "There is obviously considerable strength of feeling around this subject and I would like to thank everyone who contributed.
"As you would expect, the department regularly receives feedback from the sporting community so we already had some idea of what people felt the key issues were."
He said the responses showed people appreciated the island's strengths but also recognised there were areas where change was needed.
Derek de la Haye, head of sport and youth at Education Sport and Culture, said: "One of the clearest conclusions from the responses we received is that Jersey people really value sport or physical activity and appreciate what it can add, not just to their own lives, but also to the benefit of the wider community.
"We have talented sports people in Jersey but also some very skilled organisers and enthusiastic volunteers leading sport... I'm glad they have been engaged in the consultation."