Jersey government launches police authority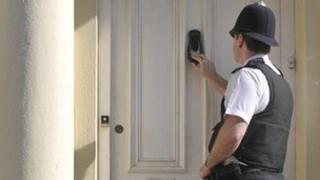 A police authority is to be launched in Jersey for the first time after a majority of politicians accepted the plan.
Home Affairs Minister Senator Ian Le Marquand said the authority would separate politics from policing.
A draft law was drawn up in 2008 but was delayed by issues such as the historical abuse inquiry in the island.
The Privy Council approved the law in November. On Wednesday 38 politicians voted in favour and one against.
There were 12 States members absent when the vote was taken.
£100,000 budget
Senator Le Marquand said he was not able to give the police undivided attention.
The authority will be an independent body made up of between five and seven members including a chairperson.
The chairperson would be appointed by the Minister for Home Affairs and cannot be an elected States member.
The members of the authority will be honorary but will be able to claim out-of-pocket expenses.
The minister said its budget would be a maximum of £100,000 per year to cover the cost of an executive officer and other staff.
Areas of responsibility will include making sure the police force is efficient and effective, producing an annual policing plan, and helping the States of Jersey police get extra funding where needed.
The Jersey Police Authority will have no responsibility for the honorary police forces which are run by the 12 parish authorities.