Jersey transport department 'losing thousands' from parking scheme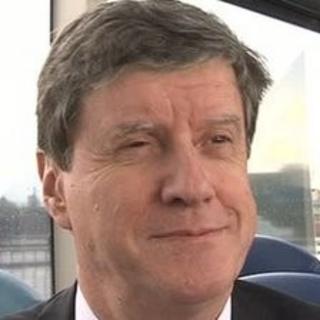 Jersey's Transport Department is losing tens of thousands of pounds because new number plate technology means motorists cannot be fined, says the minister.
The system has been tested in Sand Street multi-storey car park for the past year.
Users pay for the time they have been using the car park when they return, rather than scratching pay cards when they arrive.
Deputy Kevin Lewis says the scheme is good for motorists.
He said: "We are losing money because nobody is getting a parking fine in a multi-storey car park - we are tens of thousands of pounds down.
"It is good for the people of Jersey and so it is OK with me."
Approved by users
The minister said there were plans to improve the service, including rolling it out to every multi-storey car park in St Helier.
"We have all done it, been in town, met up with a friend and had a coffee, then rushed back quickly.
"In the not too distant future you will be able to open an account and as long as you keep it topped up you will be able to drive in, drive out and the money will come out automatically," he said.
Deputy Lewis said a study into the trial scheme found 85% of users approved of it over the pay-card system.
He said: "The approval rating was largely amongst senior people, which was a surprise as the perception is that older people don't like technology.
"The biggest problem we have is people not remembering their registration number, but we have little slips so you can write it down and put it in your pocket."