Hole opens in St Helier road due to burst water main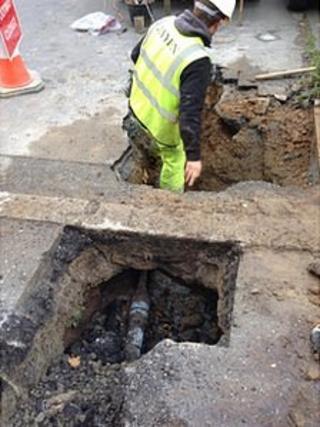 A hole has opened up in a major road in Jersey due to a burst water main.
The hole in Trinity Road, St Helier measures about 4m (13ft) by 1m (3ft) and was discovered by Jersey Water staff and a States of Jersey engineer.
The road has been closed in both directions to allow repair work to be carried out.
States of Jersey traffic manager Bob Baudains said repairs were "likely to take at least 24 hours, but it will depend on the extent of the problem".
Drivers have been diverted via Springfield while the work is carried out.