Jersey man wins royal parentage victory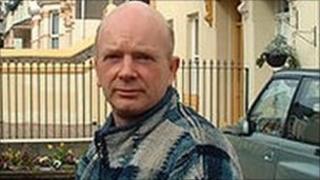 A 58-year old man from Jersey has won a High Court ruling in his fight to prove he is the illegitimate son of Princess Margaret.
Robert Brown believes he could be the son of the princess, who died in 2002, and Group Captain Peter Townsend.
He tried to access her will under the Freedom of Information Act, but was refused permission.
Mr Justice Phillips at the High Court in London has ordered that decision to be reviewed.
He told the court there were "compelling" reasons to let Mr Brown's legal challenge go ahead.
'Public interest'
Mr Brown claims the princess had a secret pregnancy in 1955 and is taking legal action to see the contents of her will.
He said he was delighted he had got this far and that constitutional issues had been reopened.
The judge said the case gave rise "to important points of principle and practice" regarding open justice and the public interest.
Mr Brown said: "I am absolutely delighted. It is an important day for the fundamental principles of open justice and the rule of law.
"I am delighted that I have got this far and constitutional issues have been reopened and the points I have raised have been recognised as arguable."
Of his claim to royal parentage, he said: "Hopefully I am not a nutcase. I am either right or I am wrong."
He has previously said years of research has led him to firmly believe the princess was forced to give up a "secret" son, but did visit him when he was young.
In a hearing in 2008, Lord Chief Justice Lord Phillips said Mr Brown's beliefs were "irrational and scandalous".