Jersey minister says 'no full protection' for vulnerable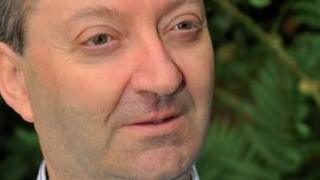 There will never be a system that will completely protect vulnerable young people from sex abuse, according to Jersey's home affairs minister.
Senator Ian Le Marquand said the problem was that many people did not realise they were being abused.
On Tuesday, it was revealed eight men had been arrested in June on charges of grooming and engaging in underage sexual intercourse.
They were released without charge after the girls refused to give evidence.
Senator Le Marquand said although the men, aged between 17 and 20, were not charged the case did help highlight child protection issues.
He said: "I think the risk element arises in a number of different ways. It arises with vulnerable young girls who are perhaps flattered by the attention of a young man.
"They might not understand they are victims or being abused.
"[But] there has been a big change of attitude in this area. Around 20 years ago the girls would be seen as 'tarty' and the blame would be put on to them. Now they are seen as vulnerable and victims."
'Parents' role'
He said police had identified 12 alleged victims but because none of the girls would give evidence there were no convictions.
"We have a better system than we did a number of years ago," said Senator Le Marquand.
"It has improved even further since last summer with the introducing of a new multi-agency safeguarding hub, where information is shared between agencies.
"You are never going to have a system that is going to totally safeguard vulnerable young girls."
States of Jersey Police said it would be doing more to explain to young people how they could be vulnerable to sexual exploitation.
Senator Le Marquand said parents should know where their children are.
"Children do not live alone, they live within families and in communities. I have two daughters and three granddaughters, I think I know where my daughters were and who they were with.
"The girls may be lying of course but responsible parents will know where their children are."