Jersey Sunday trading 18-month trial proposed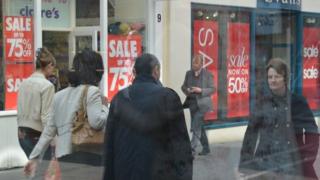 Restrictions on the number of Sundays large shops can open could be dropped for 18 months under new States plans.
The Economic Development Minister, Senator Alan Maclean, said the trial was part of a range of initiatives to boost the retail sector.
Shops can already open on a Sunday, unless they are larger than 700 sq m.
Senator Maclean has launched a consultation into the proposed changes before deciding whether to start the trial.
He said three years on from the last social survey, which led to the States relaxing Sunday trading laws, the economic environment had changed enormously.
"The retail industry in Jersey finds itself under even greater pressure from multi-national companies boasting significant economies of scale and the changing lifestyle demands of technology savvy customers.
"Against the backdrop of a near doubling of High Street shop closures between 2012 and 2013, we are seeking to assist the retail sector by removing barriers to trading on Sundays for the trial period," said Senator Maclean.
Gerald Voisin represents retailers in the Chamber of Commerce and said opening on Sunday would cause more problems than it would solve.
He said: "Unless you employ a lot more staff then you are going to have fewer staff on the sales floor when you open because we will be opening seven days instead of six.
"My belief is that if everybody starts opening on a Sunday then all we will be doing is spreading six days of trade over seven days."
The Jersey Consumer Council said shoppers were using the internet instead of the high street because stores were not open when they had time to buy things.