Children face two-year wait for dental treatment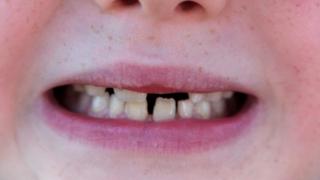 More than 300 children in Jersey are on a waiting list for treatment to correct problems with their teeth.
The children currently face a two-year wait before they can get a brace.
The head of Jersey General Hospital's dental department, Dr Michael Cassidy, said a part-time orthodontist left three years ago and the post has not been filled.
But, he said, there are plans that should halve the wait for treatment.
"Basically a dentist goes around and examines some five-year-old children around the island and they make a record of how many teeth are missing, how many teeth have got fillings and how many teeth are decayed," he said.
"That allows us to compare statistics with other parts of the country up and down the UK to see if our children have got good dental health, better than people in the UK, or worse dental health, and it helps plan our services."