St Aubin's long-term home for poor opened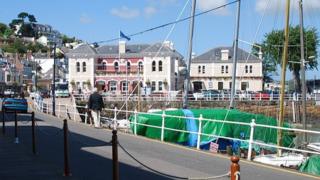 A long-term home for poor people in Jersey has been officially opened.
The Christian charity, Love Thy Neighbour, has set up the almshouse in St Aubin.
Five men have moved into the house and the charity plans to open a three-bed home for couples and families in June.
Colin Taylor, from the charity, said retired servicemen, fishermen and the poor were being helped by the scheme. He added that he hoped almshouses would open in all parishes.
The new house has five bedrooms, a lounge, kitchen and two bathrooms.
Mr Taylor said residents paid money towards maintenance "depending on what they can afford".