Jersey will not get gender discrimination law until 2015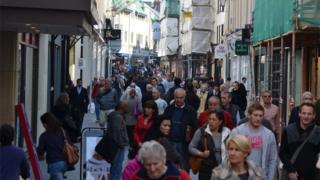 There will be no gender discrimination law in Jersey until September 2015, the social security minister has confirmed.
The first discrimination law, covering race, has already been approved and comes into force on 1 September.
Senator Francis Le Gresley said the first part of the law would make other elements easier to introduce.
He said they put the gender discrimination law plans out to consultation and had received more than 120 responses.
Senator Le Gresley had previously said members would be able to debate plans for gender discrimination legislation by the end of summer but a consultation caused the delay.
'Doesn't stack up'
He said: "We will go through all the responses in the summer months and into the autumn. We have an election in October and members are not allowed to lodge any amendments on the run-up to an election.
"It will be a new minister who will bring the legislation in the new parliament as I'm standing down."
Deputy Geoff Southern, from political party Reform Jersey, said it was a joke the island did not already have gender discrimination legislation.
He said: "We have racial discrimination in place, you change race to gender, what is the difficulty? Are we going to be unique in Europe in having no gender discrimination law, it doesn't stack up really."
Senator Le Gresley said he planned to reveal his plans for "family-friendly" legislation, including maternity leave for the first time, on Tuesday.