Jersey maternity plans 'too complicated'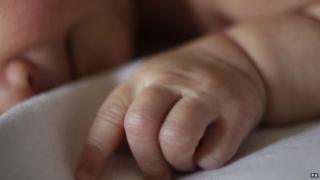 Government plans for two weeks paid maternity leave do not go far enough according to an opposition politician.
Senator Francis Le Gresley has introduced new legislation plans covering mainly unpaid maternity leave up to 18 weeks.
But Deputy Geoff Southern, from Reform Jersey, said it should be 26 weeks paid leave.
He said this would show the government were putting the mother and the child first in the legislation.
Deputy Southern said: "I introduced my proposals for 26 weeks first because I want it to be debated before the ministers.
"The government plan is too complicated, it requires qualification periods and does not do enough to protect the mother and child."
'Over complicated'
Senator Le Gresley said he consulted with members of the public, groups and businesses before drafting the legislation.
"We always give employers plenty of notice of changes to discrimination laws so they can adjust their procedures. We will provide training ahead of the planned introduction in September 2015.
"You have to remember, at the moment we have no maternity rights at all. This will cover adoption leave, paternity leave and the right to return to jobs. This will bring in basic rights up to 18 weeks."
Deputy Southern said he hoped members would vote for his simplified proposals rather than the "over complicated" ones proposed by the minister.
He said: "The key thing is to get the 26 weeks in people's minds so they know where they stand.
"If you are not going to make this paid by the employer beyond two weeks, the States should pay for 26 weeks.
"It should be paid to encourage people to take it up. If you get that in the law then we can discuss who pays and how much later on."