Jersey cyber-bullying investigated by police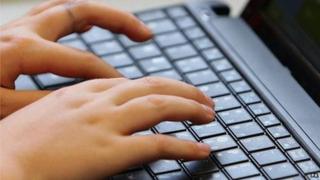 The States of Jersey Police has investigated nine cases of cyber-bullying since the end of January.
Two cases have resulted in prosecutions for harassment.
In the States Assembly on Tuesday, Deputy Michael Higgins asked Home Affairs Minister Ian Le Marquand what action police were taking.
Senator Le Marquand said an investigator hired on 31 January was helping States police develop online intelligence.
"The States of Jersey Police internet investigator has been actively involved with reports of cyber bullying, currently recorded as harassment, and has also assisted in a wide range of other cyber-dependent and cyber-enabled crimes," he said.
He told the States that since 31 January the police have recorded nine criminal reports of harassment or bullying over the internet.
Restraining order
Of these, three alleged offenders received "words of advice" from the police, two harassment notices were served and two cases remain under investigation.
In addition, two offenders have been prosecuted, with one receiving a 12-month binding over order and the other receiving a six-month binding over order and a two-year restraining order.
Deputy Higgins said: "Cyber bullying is a particularly horrendous offence and has led to the death of a number of people on this island. Does the minister not feel it should be highly prioritized given the damage that can be done?"
The senator said the police had been working for six months on a draft cyber crime strategy while the Department for Economic Development was working on draft legislation to address crimes not covered by current laws.