Jersey adopts new care system rules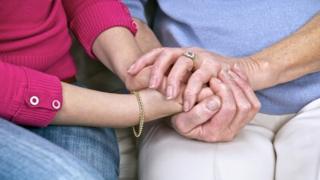 The States Assembly has passed a package of new regulations governing the island's care system.
Previous rules were not robust enough to save patients from abuse, said Health Minister Anne Pyke.
Deputy Pryke lodged the proposition, which will govern care homes, agencies and other establishments, and said it was "a great day".
She said the current system was inadequate, fragmented and no longer fit for purpose.
Politicians debated the changes on Thursday.
Deputy Pryke said the problem with the system was that there were no checks in place to vet people working in the care service.
She told States members: "These agencies are completely unregulated so we have no way of knowing if the staff have any qualifications, training or competence to carry out the work.
"That is not to say they don't but worryingly we do not know how the staff are recruited, whether any have a criminal record or whether they have been previously dismissed for poor practice."
Part of the new regime will be the creation of a health and social care commission, to oversee all care provision in the island.
Members voted 43-0 to adopt the new law.