Jersey States passes explosives law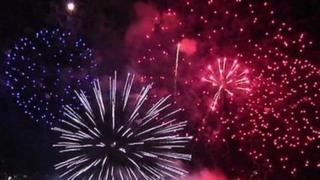 Jersey people will have to apply for a licence from their parish constable to hold public fireworks displays.
States members passed a draft law controlling the sale, storage and transport of explosives.
It replaces legislation from 1970 and covers explosives, fireworks and firearm re-loading powder but not flares.
The laws are the last to be brought by outgoing Home Affairs minister, Ian Le Marquand.
During a debate on the legislation, Deputy Gerard Baudains raised two concerns.
Marine flares
"I do hope whoever enforces the storage of reloading powder knows what they're talking about," he said.
"There was an occasion when they were suggesting reloading powder be stored in a safe, which of course creates a bomb.
"It has also become increasingly difficult to import ships flares. I wouldn't like to think this would make it even more difficult."
Senator Le Marquand, who will not be seeking re-election in October, said enforcement officials would be well trained and marine flares would be governed by separate legislation.
Christmas crackers and car airbags are among a variety of items exempt from the new regulation, said Senator Le Marquand.
The law was passed unanimously at the second attempt after a member's ringbinder inadvertently triggered the chamber's electronic voting system.