'No record' of number of Jersey disabled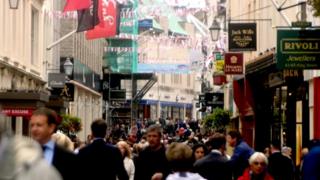 There is no record of the number of families caring for a child with disabilities on Jersey, according to a charity.
On Wednesday politicians voted to remove means-testing for families caring for a disabled child.
Jim Hopley, chairman of the Jersey Disability Partnership welcomed the decision to extend benefits, but said more information was needed.
He said nobody knew how many disabled people there were.
He said: "Social Security have some figures, health department log and have counts of people they are treating and GPs hold information but none of it is joined up."
Social Security Minister, Senator Francis Le Gresley, said the decision to drop means testing had left things "a bit of a mess".
He said: "There are currently 13 households receiving a special payment but of course there could be a lot more.
"We need a strategy and research to find out where the pockets and families are so we can decide how to spend our money."